Reconditioned Sound Systems
We are the only authorized reconditioned
Long Ranger systems dealer in the United States.
Reconditioned systems are "as-new" in that they are fully
up to manufacturer's specifications
with new 12V, 8 Amp batteries.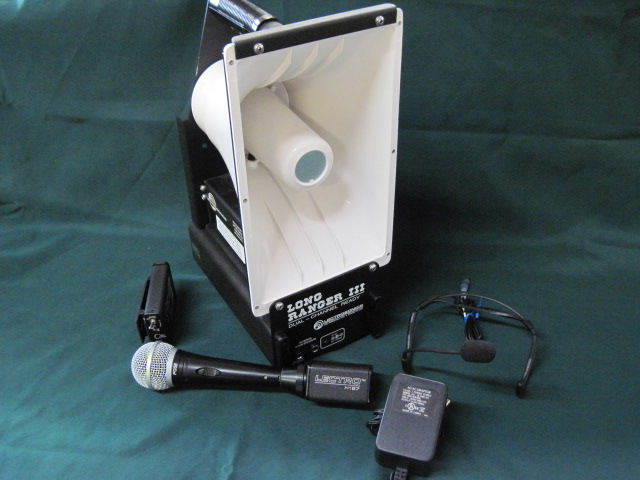 Below are our standard wireless system packages
with single and dual frequencies,
with headset and handheld options.
We also customize systems for specific
frequencies or other configurations.
___________________________________________________________________________

The Ohio Auction School
4949 Hendron Road, Groveport, Ohio 43125
Tele (614) 836-2754 Fax (614) 836-2755
www.theohioauctionschool.com
Copyright © 1999-2019, All Rights Reserved