Mike Brandly, CAI, AARE, CAGA
Executive Director

www.mbauctioneer.com/
https://mikebrandlyauctioneer.wordpress.com/

Mike began his auction career in 1979. He is president of Brandly & Associates, Inc. and is an associate and Auctioneer for Real Estate Showcase, a large real estate brokerage based in Ohio. Mike's appraisal company completes over 150 appraisals per year for Probate, Civil and Bankruptcy cases. While his company is based in Ohio, Mike has conducted auctions in Indiana, Kentucky, Illinois, New York, Connecticut, Pennsylvania, California, Texas, Maryland and Minnesota. Mike is a graduate of the AMI Certified Auctioneer Institute (CAI). Mike also holds the CAGA appraisal designation as well as the AARE real estate designation. He is a Former Director for the Ohio Auctioneers Association as well as a member of the Indiana, Kentucky and Michigan State Auctioneer associations. Mike is a Life Member and Beginning Auctioneer Advisor for the National Auctioneers Association. Mike is an instructor for the Certified Auctioneers Institute held at Indiana University in Bloomington, Indiana. Mike's other teaching responsibilities include frequent Real Estate and Auctioneer CE classes and seminars for Ohio and Indiana post-licensure. Mike is also approved by the Ohio Supreme Court as a Continuing Legal Education instructor for attorneys and serves as Adjunct Faculty for Hondros College of Business.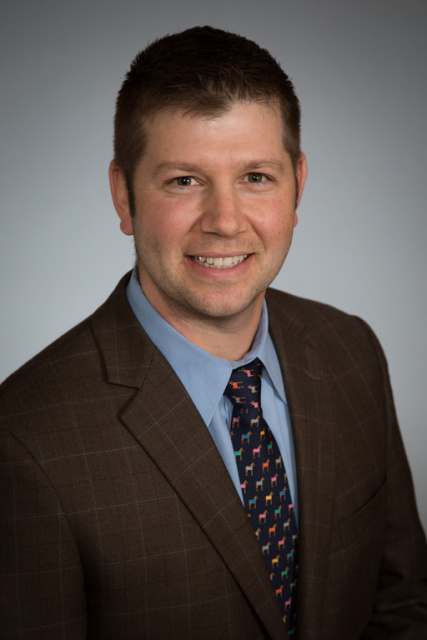 Joseph Mast, CAI
mast@reshowcase.com
Joseph was born to a sixth generation dairy farmer in the Amish community of Millersburg, OH. Mast went from seeing his family's cows sold at the auction barn to owning a major real estate auction company, traveling the world selling cars, real estate, equipment and thoroughbred race horses for millions of dollars and is now recognized as one of the world's best bid-calling auctioneers. After attending Goshen College, Joseph attended Missouri Auction School and quickly fell in love with the profession. At the age of 24, Mast branched out and acquired his real estate license. Mast joined Real Estate Showcase Company in 2004 and purchased the company in 2008. Also in 2008, Joseph joined Barrett-Jackson's elite auction team as its youngest member. In 2010 Mast joined the auction team at Fasig-Tipton auction company. In 2011 Mast won the coveted title of International Auctioneer Champion (IAC). At the age of 30, Mast was the youngest International Auctioneer Champion to date. Building on his popularity, Mast was recently featured as a grocery store clerk in GEICO's "Did You Know" commercial series.
Andy White, CAI
white@reshowcase.com
Born and raised in Ashland, Ohio, Andy graduated from Ashland High School and went on to the Ohio State University where he studied Agriculture Education. In 2002, he graduated from the Missouri Auction School and completed his real estate courses from Hondros University in 2003. Since then, Andy has been a full time auctioneer specializing in Agriculture Real Estate and Equipment auctions. He also serves as a contract auctioneer for the Akron Auto Auction, Williams and Williams Auction Company, based in Tulsa Oklahoma, and several other organizations. In 2007, Andy was the Ohio Auctioneers Champion and went on to be runner up twice on the international stage before being named the 2013 International Auctioneer's Champion. In 2013, he became the co-owner of Real Estate Showcase Auction Company. Andy is a past president of the Ohio Auctioneers Association and received the highest designation an auctioneer can receive at the Certified Auctioneers Institute. Andy and his wife Megan are active on his family farm where he hopes to instill his passion for agriculture in their three sons.
Peter Gehres, C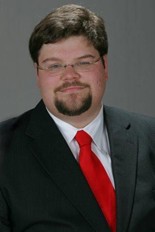 AI, CES
Ethics & Bid Calling

pgauctioneer.com

Peter is the 2015 International Auctioneer Champion. Peter's primary focus is the marketing and sale of personal property, real estate and automobiles at auction. Peter is an Auctioneer and Realtor with RES Auction Services. He is also owner of Belhorn Auctions, LLC, and works with other auctioneers including Mike Brandly, Auctioneer and Braun and Helmer Auction Service. He is a graduate of The Ohio State University (B.S. Agriculture), The Ohio Auction School and Hondros College (Real Estate). He currently serves on the Board of Directors of the National Auctioneers Association and is a past president of the Ohio Auctioneers Association. Peter is the 2015 Ohio Champion Auctioneer, 2012 Michigan Ringman Champion, 2011 Indiana Champion Auctioneer, 2010 Michigan Auctioneer Champion and has won the 2006 Ohio State Champion Bid Calling Contest - Junior Division and the 2009 Pat Massart CAI Leadership Award. He is member of the National Auctioneers Association as well as the Ohio, Indiana, Pennsylvania and Michigan Auctioneers Associations and The Fellowship of Christian Auctioneers. He holds the Certified Auctioneer Institute (CAI) and Certified Estate Specialist (CES) designations from the NAA.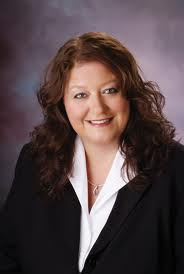 Beth Rose, CAI, BAS
Bid Calling, Real Estate, Marketing & Promotion
Beth Rose Real Estate and Auctions exists to accelerate the sales process for real estate through innovative technology and world-class marketing. The company is owned by its founder and second-generation auctioneer, Beth Rose. The company is headquartered in Maumee, Ohio with offices in Birmingham, Michigan and Naples, Florida.
Beth has dedicated her career to enhancing and giving back to the auction industry. Some of her accomplishments include being named the 2000 Rose award recipient (the award is named after Beth's late father, David Rose), 2009 Michigan Auctioneer Champion, 2016 Florida Auctioneer Champion, 2016 National Auction Marketing Campaign of the Year award, 2016 International Auctioneer Champion, 2019 Volunteer of the Year Award with the NAA along with many others. Beth also served as a National Auctioneers Association Education Institute Trustee and is the current President for the National Auctioneers Association. She is an instructor at the Ohio Auction School and Reppert Auction Schools.
In addition to her service within the auction industry, Beth is also devoted to her community. She was given the Waterville Chamber of Commerce Community Leadership award. She also is the co-founder of the 501(c)3 Blessings in Disguise, which is a non-profit dedicated to providing financial assistance for hardship in NW Ohio and donating free medical equipment for her Seniors Program. Since its conception 7 years ago, she has helped 4000+ people in her community.
Richard T.J. Frieje
Bid Calling, Ringwork, Cars
http://www.freijeauctioneers.com/
T.J. Freije is the owner of Freije & Freije Auctioeners Appraisers & Real Estate Brokers in Indianapolis, Indiana. He is a full time auctioneer specializing in automobiles, equipment and real estate. He is a graduate of the Certified Auctioneers Institute. He has served as auctioneer for Barrett-Jackson as well as numerous other high profile clients. T.J. is the 2016 International Auctioneer Champion and he and Bobby McAdams won the 2014 team competition at the World Automobile Auctioneers Championship.. T.J. also consults on bid calling and is a presenter at the annual Champion Auctioneer Summit.
Lisa Mantle, CAGA
Administrator

www.mbauctioneer.com/

Lisa has been active in the auction business for over 25 years. At age 15, she served as Cashier for Columbus' largest auction enterprise, Columbus Auction House. Since then, she has assisted numerous central-Ohio auctioneers with clerking, cashiering, bid-assisting, inventories, setup and staffing. Currently, she serves as Administrator for The Ohio Auction School and Office Manager for Brandly & Associates, Inc. Lisa is well-known throughout the country for her instruction and knowledge of auction law and procedures. Her seminars on auction bookkeeping, contracts and settlement are well attended. Lisa is frequently seen at state and national auction and real estate conventions informing attendees about The Ohio Auction School, including the NAA National Conventions in Virginia, Idaho, and Florida. She is a member of the Ohio and National Auctioneers Associations.
Laura Mantle,
CAI, CAS
Ringwork & Bid Calling
lmauctioneer.com

Laura became a licensed auctioneer at age 19 after 7 years of working auction setup and as a clerk and cashier around the state of Ohio. A graduate of The Ohio Auction School, she assists in over 200 auctions a year conducting benefit auctions, selling real estate at auction, working 3 auto auctions per week as well as serving as a contract auctioneer around the country. She is a 2015 graduate of the Certified Auctioneer Institute and holds the Contract Auction Specialist designation. She is the 2014 Michigan Auctioneer Champion, 2017 Indiana Auctioneer Champion and the 2021 International Auctioneer Champion. She is a past President of the Ohio Auctioneers Association. Laura was awarded the Pat Massart Leadership Award and Michigan President's Award of Distinction.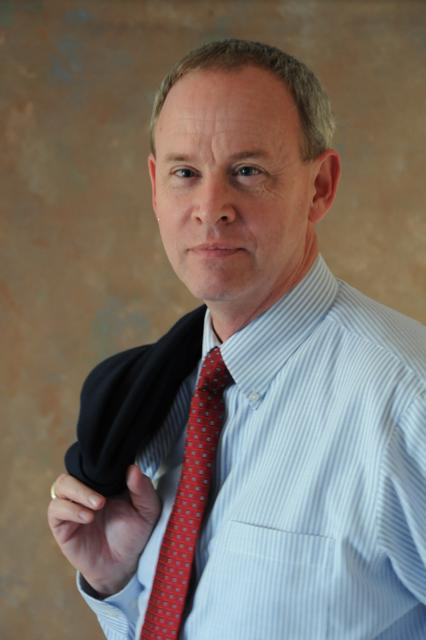 Dr. Timothy Angel, PhD, RS, CPM
Health Commissioner and Chief Executive Officer
Ross County Health District

tangel@horizonview.net

Dr. Timothy Angel is the Health Commissioner and Chief Executive Officer of the Ross County Health District in Ohio. He also holds an adjunct faculty appointment at Ohio University in the College of Health and Professional Sciences and serves on several boards throughout the State including the Radiation Advisory Council and the Immunization Advisory Board for the Ohio Department of Health. He is a guest speaker at many conferences presenting on topics of personal and public health concerns.Dr. Angel's wide-ranging background encompasses both business and the sciences. A life-long entrepreneur, with interests in the private business sector, he graduated from Charter Oak State College with a Bachelor's of Science Degree in Biology. Receiving his PhD in Biomedical Science from Marshall University, Dr. Angel's research interests have been in neural connectivity of the developing brain, neurodegenerative, and emerging infectious diseases. He also attended the Pittsburgh Institute of Mortuary Science and is a graduate of The Ohio Auction School. Dr. Angel is a registered sanitarian with the Ohio Board of Sanitarian Registration and also is a Certified Public Manager.
Bill Stepp, CAI, CES, SFR
dilgard@zoominternet.net

Bill is Broker Owner of Dilgard & Associates and been an auctioneer for 26 years. He is Past President of the Ohio Auctioneers Association, Life Member of the Ohio and National Auctioneers Associations and Past President of the Ashland Board of Realtors. He is a Multi-Million Dollar Real Estate Producer and skilled in all types of auctions.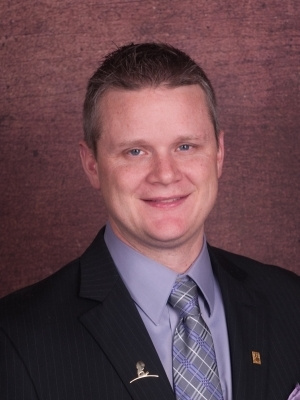 Seth Andrews, CAI
sethandrews@reshowcase.com
Seth is a 5th generation auctioneer and was born and raised in Wooster, Ohio where he still makes his home with his wife and daughters. He graduated from Triway High School in 1999 and Bowling Green State University in 2003 with a Bachelor of Science in Business Administration with a specialization in Marketing. After working a sales job for a couple of years, he obtained his Real Estate License in 2007, Auctioneer's License in 2008 after attending Missouri Auction School, and most recently his Real Estate Broker's License in 2013. Seth was named the Ohio State Champion Auctioneer in the Junior Division in 2009 and Senior Division in 2012. He is the President of the Ohio Auctioneers Association.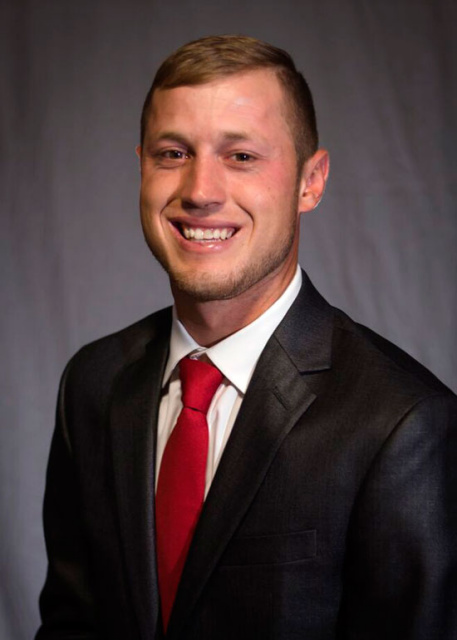 Eli Troyer
Eli Troyer is a full time Auctioneer/Real Estate Salesperson. Licensed in Ohio, Pennsylvania & West Virginia. Eli sells Residential, Commercial, Recreational and Agricultural Real Estate. Equipment, Livestock, Automobiles, Antiques, Estates, & numerous types of Business liquidations. Graduating from the Ohio Auction School in 2013. Eli is the 2016 Ohio (Jr Division) and 2017 Michigan Bid Calling Champion. Furthermore Eli is a member of the (NAA) National Auctioneers Association, (OAA) Ohio Auctioneers Assoc., (MAA) Michigan Auctioneers Assoc., (WVAA) West Virginia Auctioneers Assoc. Eli is 3rd generation in the auction business, but a 1st generation auctioneer and lives in Apple Creek, Oh. Eli is very passionate about the auction business. He also loves being around people and building relationships, in his spare time you can find him doing outdoor activities, helping out at church or spending time with his wife. If you are looking for an honest, hardworking Realtor or Auctioneer. Contact Eli Troyer at 330-317-9259. Eli is working out of the Sugarcreek, Oh. office at Kaufman Realty & Auctions
Lisa Sain, CPCU
CLU
Insurance
lisasain.com

Lisa is a graduate of Howard University in Washington DC with a degree in Insurance. Before opening her own state farm agency in 2003, she worked 19 years for State Farm with corporate responsibilites. She is a Chartered Property Casualty Underwriter (CPCU) and Chartered Life Underwriter (CLU). State Farm insures more cars and homes than any other insurer in the U.S., is the leading insurer of watercraft, and is also a leading insurer in Canada. State Farm's 17,700 agents and more than 67,000 employees serve 81 million policies and accounts – almost 79 million auto, fire, life and health policies in the United States and Canada, and nearly 2 million bank accounts. State Farm Mutual Automobile Insurance Company is the parent of the State Farm family of companies.